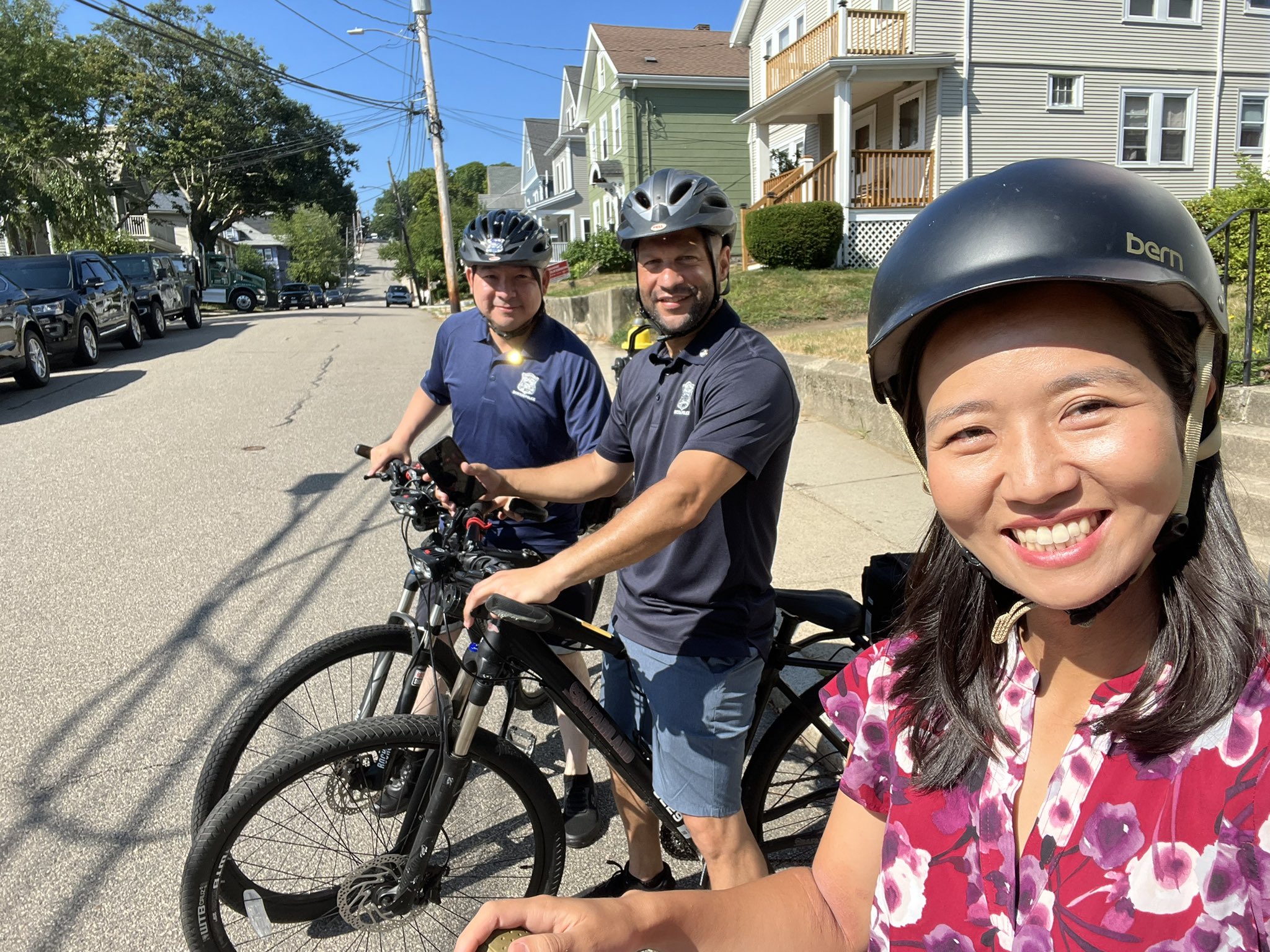 [Photo credit @wutrain.]
For the first of what we hope will be many community group bike rides with Mayor Wu to come, Adams Park in Roslindale Square will be the starting point on this coming Thursday morning, 11 August 2022, at 8 am. This ride is open to everyone, all ages and types of riders of bicycles. Other key details:
There will be no set agenda; just a bike ride with the mayor to get from Roslindale into downtown.
There's a sign up sheet available here, so we can gauge numbers and plan accordingly.
In words, the route will run from Adams Park (Cummins/Washington side) in Roslindale Square up Washington Street to Forest Hills, then take the Southwest Corridor Bike Path to Ruggles, then Columbus Avenue, left on Dartmouth Street, right on Boylston Street, and finally a left back onto Washington Street and into the southern end of City Hall Plaza.
A link to a graphical depiction of the route can be found here.
We expect numbers sufficient enough to need ride marshals to keep us all together safely, so keep an eye out, and try to arrive by 7:45 am if possible to help the organizers get organized.
Thanks and hope to see you there!